Check out our latest news to see what the team at DocVue has been up to recently.
One Click Publish – Use your current Excel AFE template to publish and index
Add Related Documents – One click supporting documentation publish
Route AFE for Approval – Client defined workflows with electronic audits and comments
Real-Time Notification – Customized email notifications to your Outlook
Version Control – Track and store changes to the AFE in the repository
Email– Email AFEs directly from the repository
Report – Analyze status of AFEs in interactive dashboards
Click here to see it in action!
Introducing our Expense Report Solution!
Route expense reports directly from Excel
Attach receipt copies to the expense report for auditing
Track expense reports through workflow
Automatically upload to the accounting ERP through the advanced form
Securely store expense reports in the repository
Visualize employee expenses by expense type
Click here to see how DocVue is utilizing the Expense Report Solution in house to Do More With Less.
SmartVue 10.5 Just Got Smarter!
Enhancement Overview
Navigate from page to page from the quick bar
View the full invoice image from the quick bar
View batches that are locked and are being worked on
Auto-set your refresh interval for all SmartVue pages
Look up vendors by operators (contains, starts with, exact match)
Date conversions
Type ahead drop downs for company and workflow lists
Machine learning for power users to auto-recognize first and last page of document
Detailed information on these SmartVue 10.5 enhancements are located on our Customer Support Portal.
Don't have an account to the portal? Contact us today to set one up.
Elizabeth Trammell, Founder and CEO of DocVue LLC, selected as one of
2017's Top Women in Energy by Denver Business Journal

DocVue is pleased to announce the release of DocVue 10.5. The exciting new enhancements include:
Versioning of AFEVue: enhanced version control in AFEVue
BOLO CI: view the latest response from the BOLO ERP system using the form update button and see when items are in queue in the status field
Worflow Form: the ability to paste values within in the form to multiple fields and color coded values for negative and positive values
InfoVue: power user report access to change selection criteria and report distribution options
Mobile Client: view related documents from the mobile client
Search: color coding to assist you in updating document information
Please see the Release Notes for details of enhancements in the 10.5 Release.
Introducing our new Insurance Certificate Solution!
Need something better to do with those paper Insurance Certificates
your manually storing in binders today?
New Public Webinar Classes For Our Licensed Clients
Join us for one of our

FREE

upcoming webinars to learn
more about InfoVue and SmartVue.
Join Us at the Executive Oil Conference
DocVue will be at this year's Executive Oil Conference November 7th & 8th at
the Midland County Horseshoe Pavilion. Join us at Booth 219 and learn more about the latest in driving efficiency and effectiveness for your organization.
Join Us at the Dallas Energy Event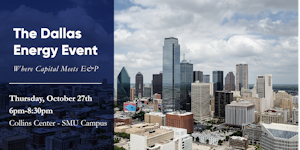 DocVue will be at this year's Dallas Energy Event. Join us at
the Collins Center on SMU Campus Thursday, October 27th.
Find the Yeti at P2 Ascend!
Find us at P2 Ascend!
DocVue Names Robert Arthur as Chief Financial Officer
DocVue is pleased to announce that Robert Arthur has been named Chief Financial Officer of DocVue. Robert will be responsible for all Accounting and HR functions for DocVue and brings a wealth of financial management experience and significant subject matter expertise in AP outsourcing solutions.
Prior to joining DocVue, Robert was most recently the Director of Cognizant's Finance and Accounting Center of Excellence, where he led finance and accounting outsourcing engagements leveraging a business process as a service model (BPaaS). Robert came to Cognizant via its acquisition of the SourceNet Solutions business, which it acquired from BNY Mellon. At BNY Mellon, Robert held various finance and delivery roles and managed the sale and transition of SourceNet Solutions to Cognizant. Robert is a Certified Public Accountant and received a bachelor's degree in Business Administration from Trinity University and a Masters of Business Administration from the University of St. Thomas – Houston.
"Adding Robert to the DocVue team, with his extensive experience and knowledge, will ensure that DocVue's financial and HR processes are effective and efficient as well as enable DocVue to scale as we continue on our aggressive growth trajectory" said Beth Trammell, Founder and Chief Executive Officer of DocVue.

DocVue is headed to P2 Ascend! Last year we brought you the meme contest. This year…Well, let's just say "Get Fit / Stay Cool / Relax!" Stop by Booth #2 and see how DocVue can help you get fit and stay cool during continued low oil prices! We look forward to seeing you at the Ascend event in October!

DocVue is pleased to announce the release of DocVue 10.3. The exciting new enhancements include:
Enhanced Mobile Client: review & approve invoices and/or search and retrieve other critical documents directly from you mobile device
Streamlined E-Invoice Rejections: single step e-invoice rejection functionality that allows for improved e-invoice rejection management
QuickBooks Integration: invoice submission and response processing for the QuickBooks solution
EnergyLink – AFELink Integration: submit AFE worksheets directly to EnergyLink for partner approvals and manage progress directly in AFELink
Client Agent Multi-Server Support: manage multiple versions of the DocVue solution through a single DocVue client, greatly assisting our multi-tenant clients and managing test and production environments
Automated Workflow Approval Checks: rule-based hierarchical checking of user's approval credentials based on account codes and invoice types – helps to enforce approval authorizations across the enterprise
Please see the Release Notes for details of enhancements in the 10.3 Release.
New Case Study
DocVue SmartVue Transforms AP Departments
Click here to learn more.
Conference Update
DocVue will be at this year's North American Petroleum Accounting Conference in Dallas, TX on May 19th.
Visit us at Booth #118 and learn about the exciting new DocVue updates that are designed to help drive business efficiencies. To meet Mac or Julian on-site, email sales@docvue.com and book a time!
DocVue Regional Meetings
DocVue's 2016 Regional Meetings conclude with an event at Minute Maid Park in Houston with a full house!
---
The DocVue Regional Meetings for 2016 continue with a stop in Dallas! DocVue is pleased to be hosting another exciting day for our clients and partners in Dallas.
---
This week DocVue is proud to be hosting our Midland based clients as part of the DocVue Regional Meetings for 2016!
---
Our Denver Regional Meeting was a Huge Success!
See what our customers had to say…
"Overall, great info and a great energy!"
"Great venue, wonderful products, vision, energy and roadmap. Really like SmartVue."
"Great products and great team at DV!"